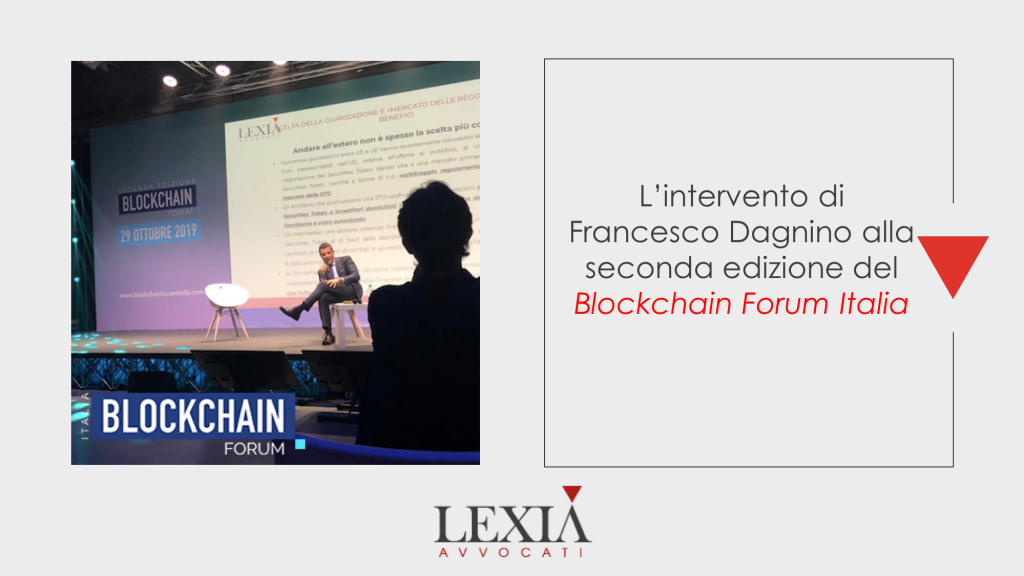 Yesterday, in Milan, was held the second edition of the Blockchain Forum Italia, the first Italian expo entirely dedicated to this revolutionary system of permanent certification of transactions.
Among the national and international experts of blockchain technology and digital innovation, our partner Francesco Dagnino, guest of this year's Mainstage.
In his lecture, Francesco Dagnino spoke about Securities Token Offer (STO) and Public Offering of financial products, addressing in particular the following issues:
• Legal qualification of the so-called "Digital Tokens": the principle of technological neutrality of regulation.
• Sunset of the "ICO" and dawn of the "STO"?: the incorporation of the "Financial Products" into "Digital Tokens".
• The EC and national regulatory framework applicable to STOs: public offer, placement and secondary market.
• Choice of jurisdiction and "market rules": opportunities and risks.
The slides presented during the speech are available here (in Italian).