Lexia Avvocati is a leading Italian independent law firm which is committed to provide clients with advice and expertise at the highest level.
The firm boasts over 60 professionals working from the offices in Milan, Rome and Palermo, respectively led by managing partners Francesco Dagnino, Vincenzo Sanasi d'Arpe and Alessandro Dagnino.
We have a track record of creative and innovative solutions that have had ground-breaking impact on business and law.
We have a deep experience in the fields of Corporate, Finance, Tax, Public Law, Labour and Global Mobility & Corporate Immigration.
All our lawyers have a top academic and professional background with an outstanding track record. Most of them awarded Ph.Ds and masters of laws (LL.M.s) from top tier universities in Italy and abroad, have working experiences in top tier Italian and international law firms and are regular speakers at conferences and webinars. 
We represent both listed and non-listed Italian companies, national and multinational group of companies, banks, financial intermediaries, insurance companies, SME, start-ups and high net-worth individuals.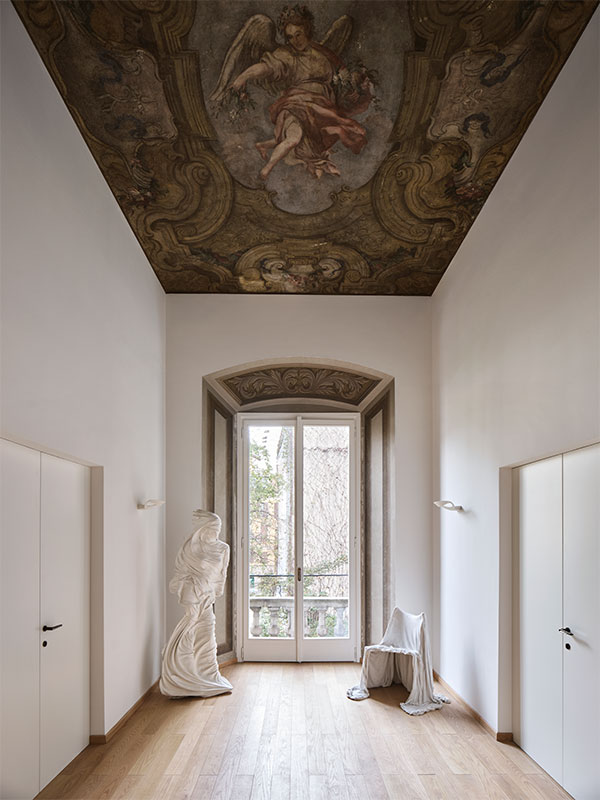 Through a consolidated network of leading independent foreign law firms and outstanding foreign professionals, our Firm is able to assist clients on complex multi-jurisdiction transactions, maintaining at the same time the quality and flexibility of an independent law firm.
Environmental, Social and Governance (ESG)
We strongly believe that a good and sustainable business shall be led to the best environment, social and governance standards. We do inspire our professional activity on such principles with the aim at helping our clients to improve the quality of their organizations, governance and business relationships and contributing to a better future.
 Pro-bono
We are committed to undertake pro bono projects in all areas of law. We believe that one of the goals of the Firm is to contribute to social justice. All the professionals of the Firm are encouraged to carry out pro-bono activities and no distinction is made between hours spent on pro bono or other client matters.
Diversity & inclusion
At Lexia, we value diversity and inclusivity in all aspects of our work. We believe that a diverse team of professionals with different backgrounds, experiences, and perspectives allows us to provide our clients with the highest quality of service and innovative solutions.
Our commitment to diversity is reflected in the fact that 44% of our professionals are women, and we strive to continue increasing this percentage in the future. We also recognize the importance of having diverse representation in leadership positions, and we are actively working towards achieving gender parity at all levels of our organization.
In addition to gender diversity, we also value diversity in terms of ethnicity, race, religion, sexual orientation, and socioeconomic background. We believe that embracing diversity enhances our ability to understand and serve our clients' needs, and fosters a welcoming and supportive workplace for all.
At Lexia, we are committed to promoting a culture of respect, inclusivity, and equity, and we provide ongoing education and training to our team members to ensure that we uphold these values in all aspects of our work. We also recognize that diversity is an ongoing journey, and we are dedicated to continuously improving and striving towards a more diverse and inclusive workplace.
We celebrate diversity and are proud to foster a workplace culture at Lexia that embraces and celebrates our differences.
International Work
Lexia is projected towards the challenges and needs arising from globalisation, meaning not only as flows of investment and business in general, but also of human capital.
Our firm offers a wide range of services to companies and individuals in the following areas:
support to foreign companies in market entry operations on Italian territory;
assistance, both to foreign and domestic companies (in-bound and out-bound), in extraordinary cross-border operations;
assistance in international expansion projects, with a focus also on the establishment of start-ups;
assistance to international clients on corporate immigration and immigration by investment matters, as well as on citizenship and immigration litigation.
▼                  ▲                  ▼
People who work with us recognize our value, which is reflected in our daily commitment to the job. Here are some words that they have shared about us:
"Great insight in the market, very practical and useful information, great availability, working close to our business."
"Practical and to-the-point advise. Immediately to be implemented by the business."
"They are flexible and always on time. It is a law firm supporting our corporate needs with the right priorities. They support us very well on global or cross-border matters, cooperating with a network of local law firms."
"Clear and to the point. well-balanced. check relevance before producing work."
"Always works hard to get the best possible legal and commercial result for the client. Great availability."