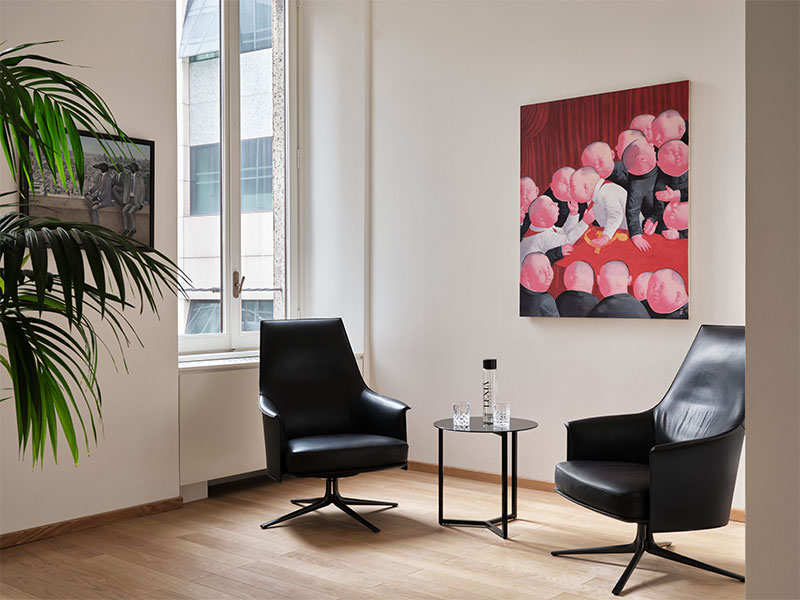 Lexia is widely recognised in Italy as one of the leading law firms in the areas of FinTech, Crypto-Assets and Blockchain, and was awarded several nominations and prizes for best Italian FinTech law firm in the last few years. The firm has advised a broad range of Italian and foreign clients on the design and implementation of FinTech and DEFI projects, and has a well-established track record of successfully assisting FinTech companies in all their development stages. Our attorneys work side-by-side with start-up companies and financial institutions to identify innovative legal solutions and regulatory strategies, leveraging on their deep knowledge of the financial services regulation.
Lexia is the only Italian firm that is part of a European network of independent law firms specialised in Financial Services and FinTech. This is the first network of law firms specifically dedicated to an industry sector, which combines the experience of attorneys coming from more than 16 European jurisdictions.
We advise exchange platforms, wallet providers, issuers of digital assets, other service providers of blockchain related products and investors in relation to:
the application to blockchain-based products and services of the regulation on financial intermediaries, banks, payment services and anti-money-laundering;
design innovative solutions for the subscription of digital contracts, clients' identification and AML compliance through digital platforms;
Initial Coin Offering (ICO), Initial Exchange Offers (IEO) and Securities Token Offers (STO);
drafting token purchase agreements and the legal section of the white paper for the issuance of new crypto-assets;
drafting legal opinions on the qualification of tokens as "financial products" in Italy and in the main EU jurisdictions, and their tax treatment and design the legal structure and the qualification of digital tokens (utility tokens, investment tokens, currency tokens, hybrid tokens);
design the legal structure of Non-Fungible Tokens (NFT), including addressing the application of the regulation on financial intermediaries, the protection of the intellectual property of NFTs, the tax treatment and the creation of smart contracts.
In addition, Lexia is the only Italian firm to be part of the Fintech Legal Network, an international network of top-tier, independent law firms specialized in Fintech, Blockchain and Financial Services. The network unites more than 20 firms in 18 jurisdictions.
The firm's recent experience includes assisting:
A foreign neo-bank in the setting-up of its Italian branch and launch of its payment products and instruments on the Italian market.
An Italian digital payment operator in the implementation of a partnership with a FinTech company.
A foreign FinTech player in the launch of its Italian platform / app for the offer of payment and investment services.
An Italian company in the creation of a cryptocurrency exchange.
A major trading platform of digital assets in the offer of several products on the Italian market.
An Italian start-up FinTech operating a price-comparison app in the analysis and implementation of partnership agreements with financial institutions.